SEASONS GREETINGS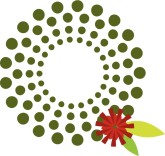 As we enter another holiday season, it's a perfect time to stop and appreciate all we have. To say the least, this has been a difficult year so far, and our thoughts go out to all who have been affected by this health crisis we are dealing with. As a company we are thankful for our great staff of employees both in the office and out in the field, and we are doing our best to keep everyone safe. Our team here is what gives us the ability to take care of you, our customers. We are fortunate to have such a friendly and loyal customer base and we appreciate the opportunity you give us to serve you and your family year after year. From all of us to all of you, may you have a safe, healthy and joyful holiday season.
---
GO PAPERLESS IN 2021. IT'S THE SAFEST WAY FOR ALL OF US TO DO BUSINESS.
Send us your email address and we will make the switch. You can also make the switch on our website. Log in to your account and see all of your info. Pay bills, check delivery status, view transaction history… Its that easy. Contact Us Today »
---
SERVICE DEPARTMENT HINTS:
As we approach colder weather we al-ways like to offer some suggestions to help prevent frozen pipes.
Don't turn the thermostats down too low. Turning the thermostat down when you are at work or away for a few days will save you money on heating costs. Don't overdo it. We don't recommend setting the temperature below 55 degrees.
Wrap your pipes in insulation or heating tape. Condensation often causes hot water pipes to freeze before cold water pipes. Wrap your pipes, especially those that run through unheated spaces. You might also consider electric heating tape-but do so safely.
If you are away for an extended period of time, it's a good idea to open the cabinet doors under your sink(s) for air movement — especially if the sink is on an outside
(cold) wall like most kitchens.
Keep your thermostat set at the same temperature during both day and night. You might be in the habit of turning down the heat when you're asleep, but further drops in the temperature – more common overnight – could catch you off guard and freeze your pipes.
---
HUNDREDS OF DOLLARS IN REBATES AND 0% FINANCING
Do you have something that looks like this in your basement? Call us for a free heating system evaluation. By upgrading your equipment, you may be able to save hundreds on your heating and hot water bills. You may also qualify for cash re-bates and 7 year financing from Mass Save for installing newer, high efficiency equipment. Invest in your home and put a Rand-Handy installation on your Christmas list this year. Call us today at 781-834-8831 to take advantage of this great deal. You can also find rebate and financing information on line at www.masssave.com.
MARSHFIELD COMMUNITY CHRISTMAS needs your support.
This very successful effort has been help-ing the families around Marshfield for over 40 years. We are always proud to contribute towards their goal and this year ask again, that if you have the means, please do what you can to help. Remember, there is no such thing as a too-small donation. The Marshfield Agricultural and Horticultural Society graciously donates their office building as the drop off location. They are located at the Marshfield Fairgrounds at the corner of RT. 3A and South River Street. The entrance is on RT 3A. Stop by and do what you can.
www.marshfieldcommunitychristmas.com
MARSHFIELD FOOD PANTRY
Another local non-profit that is always looking for donations—especially around the holidays. They provide supplemental and emergency food assistance to over 200 families each month. They are located at the Library Plaza, 1837 Ocean St. Marshfield. We are proud to be a drop off lo-cation for non-perishable food and/or donations for the Food Pantry again this year. For more information visit their website: www.marshfieldfoodpantry.org or call them at 781-837-0359. Drop by our office at 900 Webster St. from 8-4:30, M-F with your donations.
6 PROVEN STRATEGIES TO HELP YOU SAVE ON YOUR OILHEAT BILLS
Comprehensive Service Plans help ensure that you are getting maximum efficiency on your system while shielding you from expensive out of pocket costs.
Conservation has never been more important. We can advise you on a variety of low and no-cost ways to reduce your energy consumption.
State-of-the-Art Equipment can help cut energy costs while keeping the environment clean. We continually seek out the best heating systems to provide you with increased comfort and increased savings.
Our Certified Technicians are the best in the business and trained in the latest service and installation techniques. They know your system better than anyone and can always recommend the right improvements.
Innovative Energy Saving Devices maximize fuel usage. Something as simple as a programmable thermostat to automatically reduce temperature settings, can save you hundreds of dollars per year.
Convenient Budget Plans keep payments stable. One low monthly payment.
---
OFFICE HOURS FOR DECEMBER
Monday-Friday 8:00 – 4:30
The office will be closed in observance of Christmas Day, Friday, December 25th, and New Years Day, Friday, January 1st. We will also be closing at 1:00 on December 24th, and December 31st. However, we are always available for Emergency Service if you need us.
---
November's OIL DRAWING WINNERS
1st Prize: Joel B. — Kingston
2nd Prize: Carol K. — Marshfield
3rd Prize: Bob M. — Duxbury
Please note that you can now enter the oil drawing online. Please complete the form at right to be entered in next month's drawing.
CONGRATULATIONS to OUR Winners!