IMPORTANT NOTICE TO OUR BUDGET CUSTOMERS:
The last regular budget billing of this season has gone out. You should remit your regular budget amount due OR if you are sure that you will not be receiving another delivery this season, and your actual balance is less than your scheduled payment, you may elect to pay your actual balance at this time. Any balance remaining on your account after this billing must be paid in full before the start of the next budget season- July 30, 2019. Our new budget season will begin August 1, 2019.
We, at Rand-Handy would like to sincerely thank you for your patronage last season and we look forward to once again serving your heating needs in the future.
June 16th Happy Fathers Day
MOVING, OR SELLING YOUR HOME?
If you are, please let us know at your earliest convenience. You may want us to monitor your oil deliveries, or measure your tank for oil when it comes time for the closing. We would like to connect with the new buyers after your closing and can offer to extend the service contract to them. You may also find it helpful to have service records of your heating system available to any potential buyers. In any case, please feel free to call us if you need anything– we would be happy to help.
Congratulations Graduates!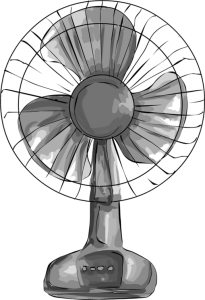 Maybe this is some people's idea of central air conditioning. Did you know that Rand-Handy also installs air conditioning systems? Anything from central air units to ductless systems-we do it all! Call us today and we'd be more than happy to survey your needs and make recommendations for you. Enjoy this summer in comfort!
---
WHY OUR CUSTOMERS STICK WITH OIL HEAT…
PRICE– The price of Heating Oil and Natural Gas fluctuate all of the time. However, for most of the past 20 years, Oilheat has been less expensive. Plus the gas company adds on charges for delivery, usage, and several different "adjustments" that add to your monthly bill.
SAFETY– GAS IS EXPLOSIVE!! Oil is not. Utility gas home heating systems are the leading cause of death from carbon monoxide poisoning in the U.S.
ENVIRONMENTALLY FRIENDLY– Utility gas is mostly methane which is 20 times more harmful as a greenhouse gas than carbon dioxide. Plus oilheat systems are the only home heating equipment currently able to accept renewable fuels– BIOHEAT.
LOCALLY OWNED AND OPERATED– Your gas utility is a massive company with more than 3 million customers. Our company is family owned and operated. You will always talk with a real live person and can usually talk with the owner any day. Good luck reaching the CEO of your gas company.
SERVICE– Oilheat dealers offer full service around the clock. Oil deliveries, maintenance, installations … Service with your Utility Gas company usually means them telling you to call a plumber. Good luck with that in the middle of a cold winter night!
---
FOOD FOR THOUGHT…
"A BAD ATTITUDE IS LIKE A FLAT TIRE. YOU CAN'T GO ANYWHERE UNTIL YOU CHANGE IT."
---
Did you know…
that you burn more calories eating celery than it contains (the more you eat the thinner you become)
---
Another great example of "paying it forward"!
Once again, a Rand-Handy customer has stepped forward. One of the re-cipients of our December 2018 Oil Drawing had generously asked if their "prize" could be donated to a Marshfield resident who may be facing some difficulties. We're happy to oblige them with their request and have found a family who will benefit from their generosity. So, Mr. & Mrs. Y, thank you for paying it forward. It's kind people like you who make this such a great community!
A NOTE FROM OUR SERVICE DEPARTMENT:
Throughout the year, we ask our service technicians to note any problems, deficiencies, or recom-mendations for equipment improvements they feel would be of benefit to your heating system.
The ideal time to address these problems and recommendations is during the summer and prior to Labor Day. Not only are we better able to accommodate your schedule, but we can also have the technician that knows your system the best to perform the work for you.
If we have made note of any follow up work on your copy of a service invoice, please feel free to call us to discuss this. (781-834-8831) We have most likely tried to reach you about scheduling this work also. Thank you and we look forward to hearing from you.
---
OUTDOOR ALMANAC—LATE SPRING
June 6-8: Bugs appear
June 10-12: Field wildflowers in bloom
June 15: Fireflies appear in grassy areas
June 18-20: Watch for baby birds on lawns and shrubs. (Most seemingly lost babies are not orphans; parents are nearby.)
June 21: Summer Solstice– Longest day of the year
June 23-25: Gray tree frogs begin singing about this time
---
LAST MONTH'S OIL DRAWING WINNERS
1st Prize: Maryanne L., Marshfield
2nd Prize: Mary M., Kingston
3rd Prize: Joseph F., Marshfield
Our Free Oil Contest Will Return Again in September
CONGRATULATIONS to OUR Winners!