At Rand-Handy, we listen to what our customers want – dedication and reliable service.

We are committed to providing our customers with the finest in efficient, reliable, convenient home heating comfort. Have peace of mind with our oil and equipment payment plans and computerized automatic oil delivery system.We offer energy conservation counseling service and state of the art heating equipment.
24 Hour Emergency Service  781-834-8831
When you provide outstanding service, you don't have to bribe people to try it.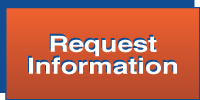 Free oil.  Free equipment.  Free service contracts.  It seems like every oil company today wants to give you something free if you'll just give them a try. Well, not Rand-Handy. For over 60 years, we've given our customers the one thing that really matters: service. In the middle of the winter, in the middle of the night, whenever our customers need help, we're there. We're there with expert tune-ups and service to ensure your heating system runs at it's peak efficiency and dependability.We're there with the most convenient oil and equipment payment plans in the industry and the finest computerized automatic oil delivery system, to give you peace of mind.We're there with our energy conservation counseling service and state-of-the-art heating equipment.At Rand-Handy, we've listened to what our customers really want. Not fancy gimmicks and incentives – they want dedication and reliability.If you haven't picked an oil dealer yet, or if you think your current supplier is taking you for granted and it's time for a change, don't settle for a "freebie" now, and end up paying for it later.See for yourself what Rand-Handy is all about and why our motto is "Your Comfort is Our Concern."