YOU ARE ONE IN A MILLION
… but you are # 1 with us. Nearly one million homes in Massachusetts heat their homes with oil. Behind only New York and Pennsylvania, Massachusetts has the third largest heating oil volume in the country. This means hundreds of local, family owned home heating oil companies are doing their part to keep the local community strong. You and your families are very important to us and we are here to help in any way we can. As always, we THANK YOU for your business.
---
FUEL ASSISTANCE PROGRAM FOR THE 2018-2019 HEATING SEASON
Once again, the South Shore Community Action Council (SSCAC) in Plymouth, will be administering the Fuel Assistance applications. If you have been on this program in the past, you are most likely eligible if your situation has not changed. However, you still need to register for the benefits again this year. We urge anyone who feels they can use some assistance with winter heating bills, to call them as soon as possible. SSCAC can be reached at 508-747-7575, and you can call us with any questions too.
---
SERVICE and DELIVERY DEPARTMENT HINTS:
Change the batteries in your automatic / setback thermostats. Old batteries can keep your heating system from coming on when it is supposed to. This is the reason for many of our service calls. (Good idea: replace them every time you move your clocks for Daylight Savings.)
Test your heating system. Speaking of thermostats, turn it up if you haven't already. Testing your system now can eliminate a service call on a cold day when you need it most.
House numbers. Do you have one and is it visible from the street? We know most of you, but it still helps us find you when you need service or an oil delivery.(Note: The Police and Fire departments appreciate good numbers also.)
Leave a light on for us. If you need us for an after hours call, it helps us out if we can see where you are.
Trim back the shrubs. During the summer those shrubs grow quite a bit. If they are covering your fill pipe, it makes it tough for us when making deliveries. (Note: Shrubs cut back away from the house helps with air movement and prevents mildew and rot too.)
Phone numbers and contact information. Over the years we may have accumulated several numbers to contact you. However, some of these numbers are no longer in use. Please take a moment to call or email us with your current contact information and preferred method of contacting you.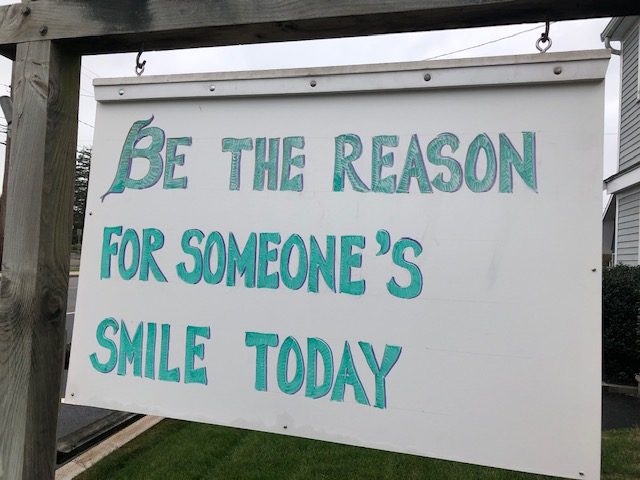 We constantly get feedback on these signs we have in front of our office. The author and artist of these signs is Darlene, whom many of you have spoken with at least once as a customer with Rand-Handy. If you have a good message to put up there, send it to us and maybe it will make the cut – No political messages please…..The sign's not big enough 🙂
Come support one of the many local events we support.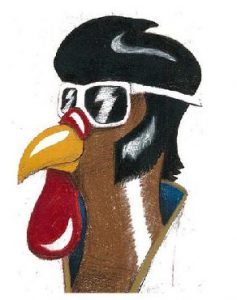 The Marshfield Boys and Girls Club is having its FOURTH ANNUAL MARSHVEGAS 4 MILER ROAD RACE, on Thanksgiving morning at 7:30. Also known as SOUTH SHORE TURKEY TROT. This is a 4 mile route around some side streets in Marsh-field that begins and ends at the South RiverSchool on South River St. (Parking is at the Marshfield Fairgrounds) There are prizes for the winners in several age groups. Roche Brothers Supermarkets has donated pies to all of the finishers. So, get your run in early and eat guilt free on Thanksgiving. For more information and for registration, visit the websites: marshfieldbgc.com or www.racewire.com
---
OFFICE HOURS FOR NOVEMBER 2018
Monday-Friday 8:00 – 4:30
The office will be closed to observe Veterans Day on Monday, November 12th, and Thanksgiving Day, Thursday November 22nd. However, we are always available for Emergency Service if you need us.
---
October OIL DRAWING WINNERS
1st Prize: Marianne B. – Marshfield
2nd Prize: Allan H. – Marshfield
3rd Prize: Carrie B. – Marshfield
Please note that you can now enter the oil drawing online. Please complete the form at right to be entered in next month's drawing.
CONGRATULATIONS to OUR Winners!